Enterprise Informatization
With the development of economic globalization, market competition has become increasingly fierce. In this context, companies need to keep improving their production efficiency and management level so as to be competitive in the market. Companies can try to build up the following aspects: T (Time), Q (Quality), C, (Cost), S (Service), E (Environment), and K (Knowledge) to enhance their production ability, management level and market responsiveness.
Common mistakes in the corporate informatization include: lack of unified planning/deployment and detailed analysis/implementation, blindly launching on-line systems ultimately resulting in the formation of various new information silos, ineffective information integration leading to un-optimized procedures that bring poor results and no desired effects.
What corporate informatization needs are: to enable seamless information integration and sharing between underlying process control systems and upper management systems, based on which to implement data analyses and realize process optimization, with the result of transferring the right information to the right person, system and equipment at the right time, conducting correct data analyses, making right decisions, and handling relevant issues in a right manner.
Advantages of Huayuan Mechatronics Co. Ltd lie in: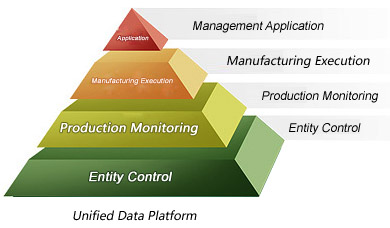 We are a professional equipment control system provider, able to offer professional control systems to go with a variety of devices, and very familiar with the underlying device interface and its operation and production processes, and able to carry out efficient data acquisition from underlying device systems and realize their integration with upper management systems.
We have near 10 years of experience in corporate informatization, and in the planning, development, and implementation of large-scale corporate information integration and management systems based on a profound understanding of modern corporate management processes and systems. We also have experience in the development, implementation and integration of ERP, PDM, MES, OA, HR, CRM and data acquisition systems.
We focus on building corporate information systems (CISs) based on a unified data platform where underlying device systems and upper management applications are fully integrated. Such CISs promise to achieve information integration and process optimization, improve production efficiency and management level, and enhance corporate market competitiveness.